The 2018 MINOS conference will take place on 7th and 8th April in Coventry. This is the U.K. conference for all things Micromouse. There will be presentations and demonstrations on subjects of interest, an informal dinner in the evening and a competition on the Sunday. Delegates are welcome from overseas as well as the U.K. If you have something interesting to share but are unable to attend please contact us to either present your paper for you, or for you to present via Skype. Hotel accommodation is available at a discounted rate of £65 for bed and breakfast. There is on-site parking.
The conference venue is 10 minutes' drive from Birmingham Airport and is well served by public transport.
Further details will be available in due course.
You can find out more about the venue on the hotel website.
The address is:
Quality Hotel Coventry
Birmingham Rd,
Coventry,
United Kingdom,
CV5 9BA

Phone: +44 (0)2476 403835   Fax: +44 (0)2476 403081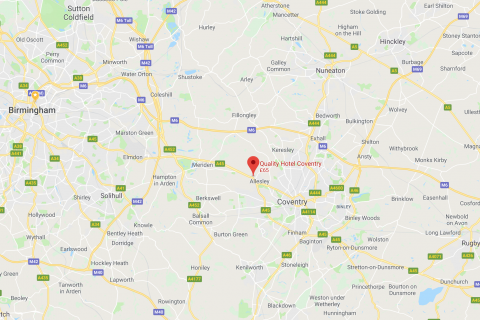 To register an interest please email minos@swallow.co.uk