The most recent version of the Decimus 4 chassis runs reasonably well and, with the test release of the Decimus 5 Software it is more clever (I hope) than ever. However, it still can't corner as well as I had hoped.
There seem to be two problems. First, the motor mounts are 3D printed and not as stable as they need to be. Over time, one of them has taken on a slight curve. In the photo below, you can see that the wheel at the front, on the right of the photo is slightly out of line. That can't help.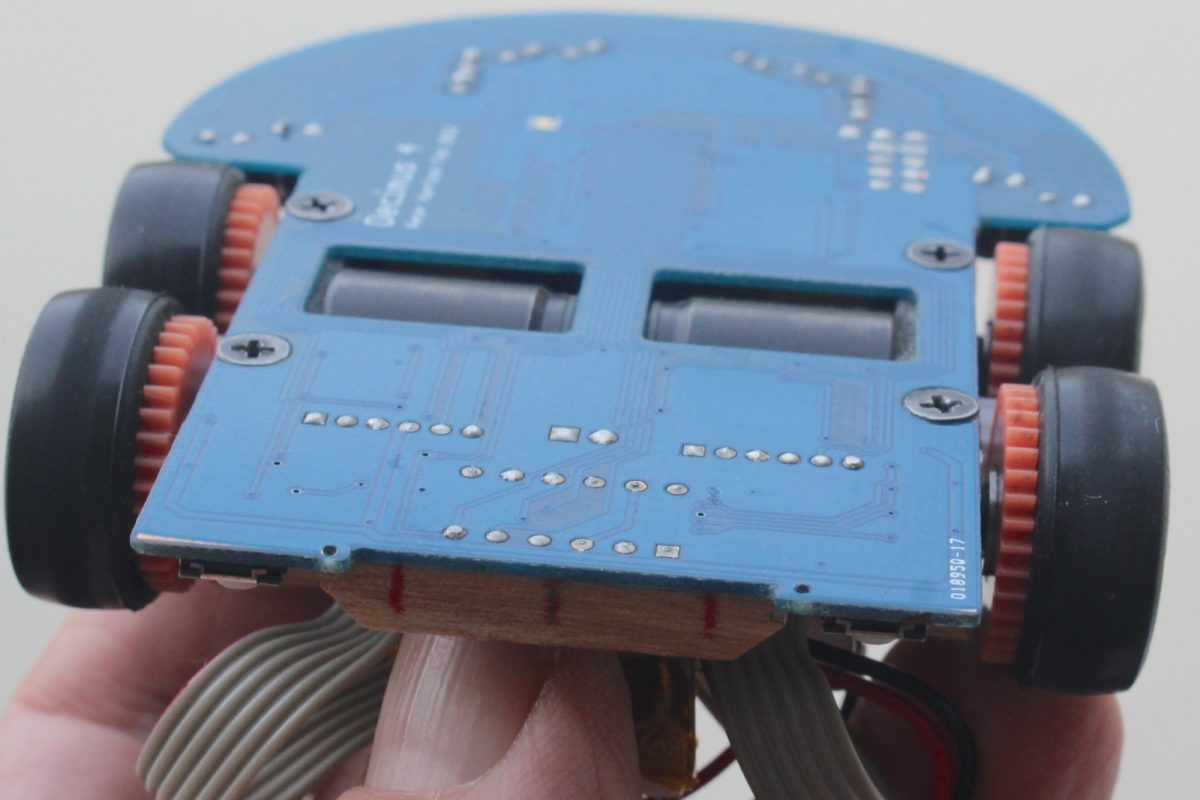 The other feature you should notice is the uneven tyre wear. After just one contest, plus practice, this is what new tyres look like. It looks like the tyre at the front on the left of the photo is not getting scrubbed at all. Since my mouse CG is biased to the front of the mouse, I would expect the front pair to show less wear than the rear pair but they should be even from side to side. It is hard to see how the mouse can turn accurately with out all four tyres firmly and evenly planted on the ground. The solution is probably to shim the mounts. In the next post, I should be able to demonstrate how you can get the tyre load even all round.