If you have built a micromouse and wondered how useful a suction fan would be, the answer is simple. You cannot go fast enough to be competitive at the top level without one, the benefit is not just about cornering either.
On a simple, short run, I ran the mouse once with the fan turned off: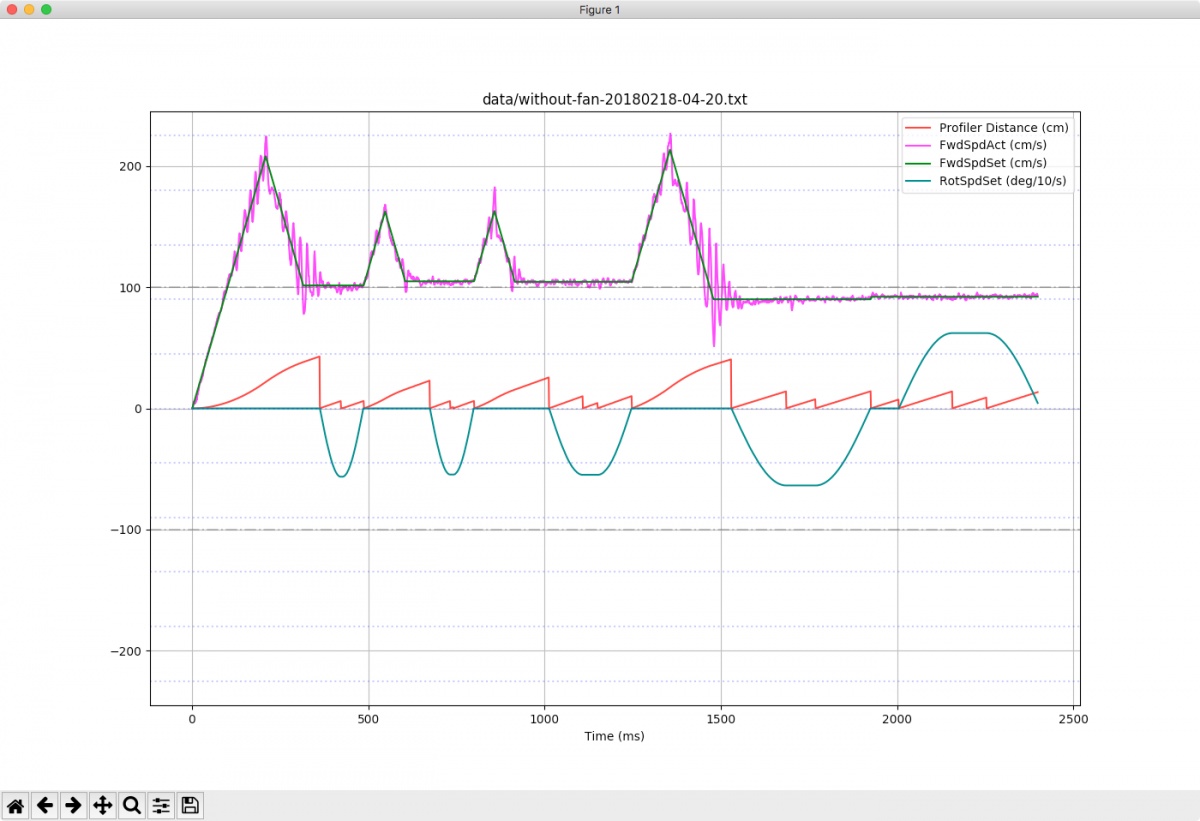 And once with the fan turned on.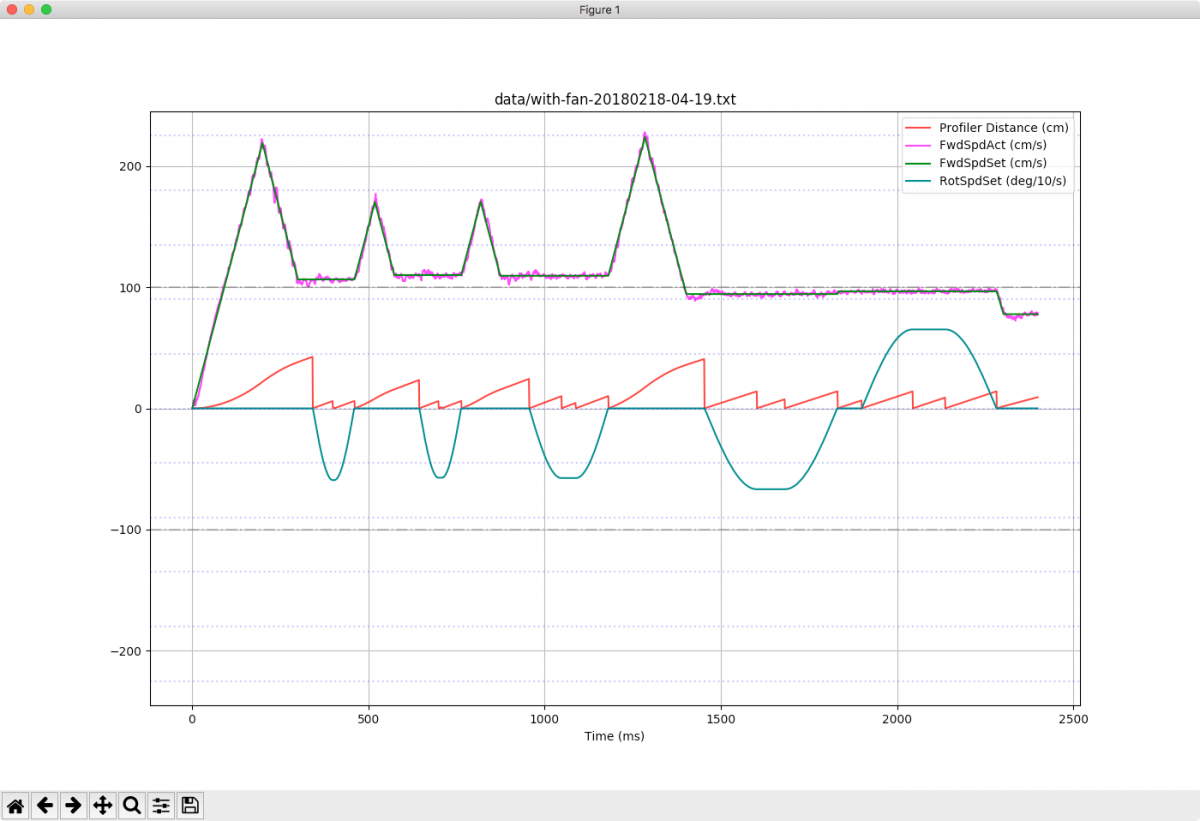 The magenta lines are the mouse speed as measured from the encoders. It is quite clear that there is much better control with the fan running. In this case, it is providing about 200g additional downforce. The reason that normally-aspirated braking is so poor is that the centre of mass is too far forward and the mouse tips slightly under braking so there is less overall traction.
Fit a suction fan. You know it makes sense.